How Cherre's Technology Can Help you Make Better Real Estate Decisions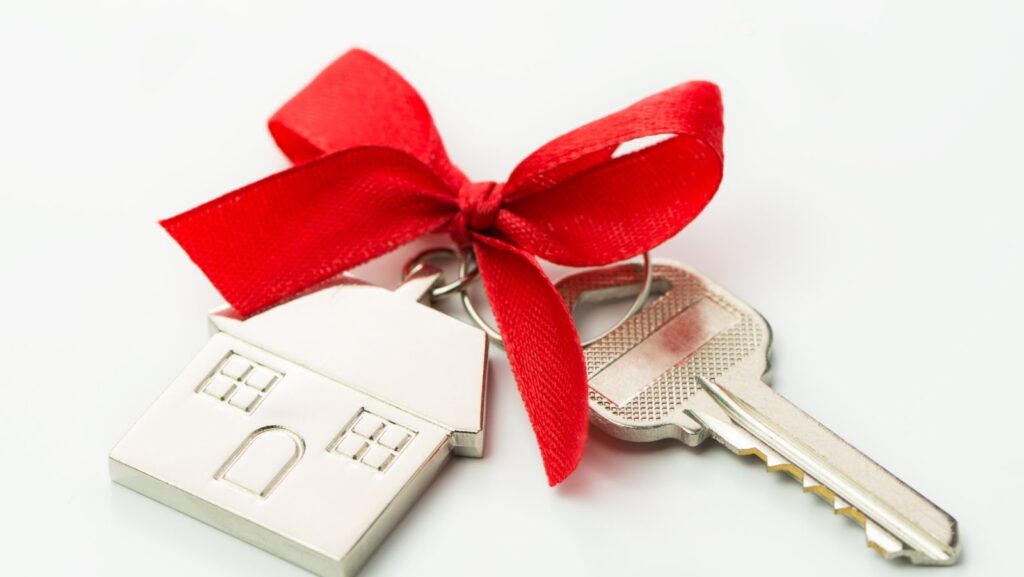 Real estate data management and analytics startup Cherre has recently raised $50M to further its goal of helping customers make better real estate decisions. With its proprietary technology, Cherre's platform enables customers to find actionable insights from their data and provides them with the tools to make smarter decisions. This article will take a comprehensive look at the technology Cherre has created and how it can help businesses make better real estate decisions.
Overview of Cherre
Cherre is a powerful platform that enables rapid, comprehensive real estate data analytics. Leveraged by real estate investors, lenders, and service providers, Cherre's mission is to power smarter real estate decisions — faster. Our comprehensive platform handles all types of real estate data — structured and unstructured — in one platform to give users access to actionable insights they wouldn't otherwise have.
Our platform combines artificial intelligence with traditional technology tools like its search engine. The combination eliminates the need to manually build connections between records or guess where useful data is stored so you can quickly focus on making better decisions about your portfolio. In addition, the automated process continuously refreshes data every time new records are added or existing ones are updated — ensuring our customers have up-to-date information at their fingertips.
What sets Cherre apart from other platforms? We put our customers first by providing a secure space for you to store and analyse your proprietary information in the most accurate way possible. No longer worry about hiding confidential information — we do that for you! All proprietary data is secure yet easily accessible in Cherre's private secure infrastructure while still being connected with public datasets within our platform giving customers an unparalleled edge when making informed decisions.
Benefits of Cherre's Technology
Cherre's technology platform enables real estate investors to quickly access reliable property information from multiple sources, allowing them to make informed decisions in today's dynamic market. In addition, the technology greatly minimises manual effort, allowing real estate investors to focus their time on the higher-value areas of deal-making and consultant activity.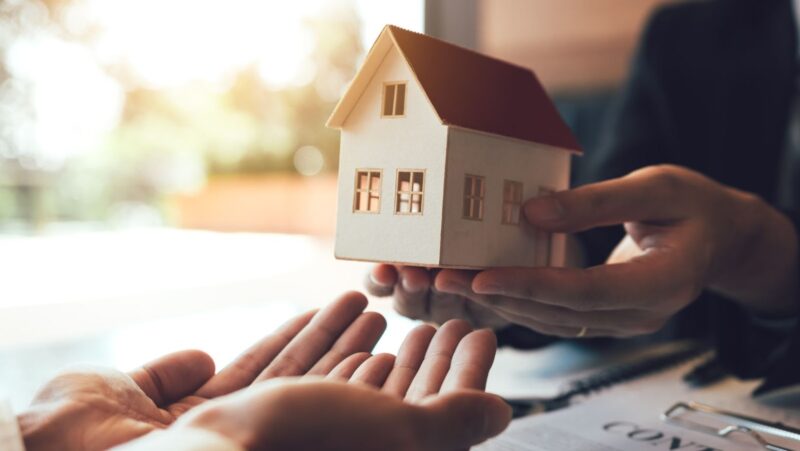 There are many benefits of using the Cherre platform, some of which include:
Easy tracking and comparison of portfolio metrics
Faster access to high-quality accurate data
Data cleansing and normalisation across multiple sources
Data visualisation with interactive mapping capabilities
Built in drag-and-drop features for creating custom datasets
Comprehensive search capabilities for finding target parcels more quickly
Integrated workflow tools that simplify decision making processes
Tracking system for monitoring portfolio strategies over time
Real Estate Data Management and Analytics Startup Cherre Raises $50M
Real estate data management is becoming increasingly important for businesses to make informed decisions. Through advanced technology, Cherre has positioned itself to become a leader in this space. With their recent $50 million round of funding, they want to expand their data management and analytics capabilities. This article will explore how their technology can help you make better real estate decisions.
Automating The Collection of Data
Cherre's technology can help drive better real estate decisions by automating data collection from multiple sources quickly and accurately. With Cherre, you have access to unmatched detail and granularity for any property of interest in more than 3,000 cities and counties across the United States.
Collecting detailed data from various resources—from governments to utilities to financial records—can be time-consuming and costly. Our automated platform eliminates manual data entry and provides instant access to the most reliable real estate data. Depending on the city or county, that might include assessed property values, mortgage information, utility records, building permits, ownership history with details such as square footage or last sale dates, and floor plans with room or furniture measurements.
The instantly available information allows you to quickly take advantage of market opportunities while making informed investment decisions based on reliable risk factors. With comprehensive profiles compiled by Cherre's integrated network of non-opinionated data sources—the highest quality insights are just a few clicks away!
Using AI to Analyze Data
In real estate investments, successful decisions are based on accurate and timely data. However, finding ways to collect and analyse that data quickly and efficiently can be challenging. This is where artificial intelligence (AI) technology can come in handy. AI can help make better real estate decisions by aiding in collecting, cleansing, and analysing large data sets.
Using AI to collect information involves automating gathering all relevant data from numerous sources and efficiently organising it into meaningful packages. AI can also cleanse the collected data, removing any incomplete or inaccurate information or duplicates. Furthermore, AI algorithms can be applied to this data set to discover patterns that reveal insights that may not be available otherwise.
Real estate investors need reliable real-time data to make informed decisions quickly and accurately. Artificial intelligence technology provides an efficient way for investors to gather necessary information for decision-making that would have been too time consuming or costly otherwise. By applying AI-driven analysis methods, investors can uncover relationships between events/entities or properties over space or time that may not have been previously known or explored.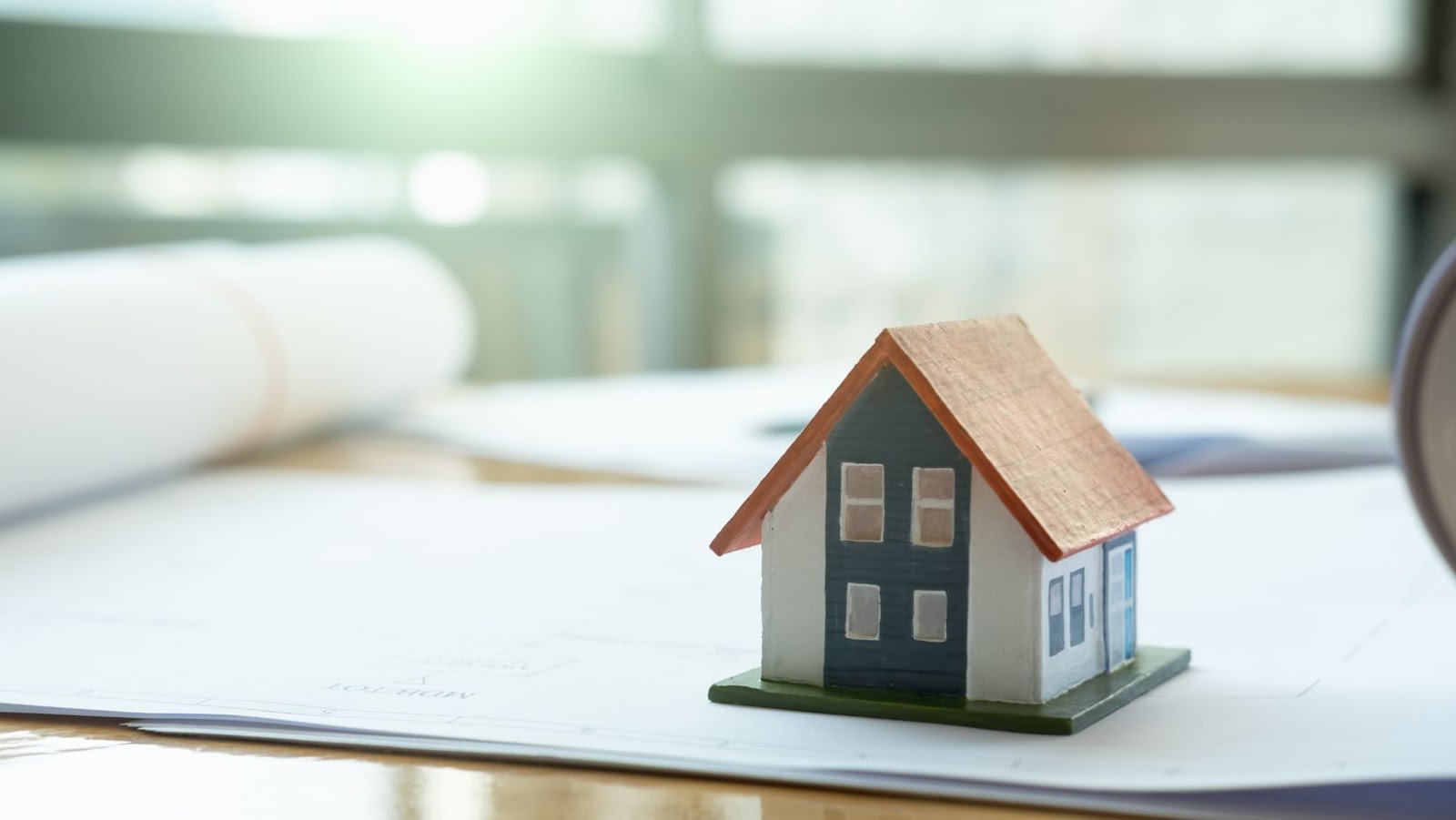 With Cherre's suite of tools built around machine learning, users can gain an edge over their competition with new techniques such as predictive analytics and natural language processing (NLP). Cherre's unique combination of human expertise backed by artificial intelligence capabilities gives customers an unmatched advantage when tackling large-scale complex datasets like those found in real estate decisions making operations.
Integrating Data From Multiple Sources
In real estate, accurate and up-to-date data management is key for making informed decisions. Cherre provides a secure platform to store, normalise and link granular data from multiple sources, including property records and deeds, department of finance filings and other public data sets.
Government open source databases such as PLUTO in New York City are just one example of the various sources we use to support our clients— you can select any market and combine that data with your in-house data to be used across any team or business. Data may be available at varying geographic levels (state, region, county etc.), different timescales (hourly updates to quarterly) or various tax types (sales tax, income tax etc.). Interacting with this mixed content enables organisations to make more informed decisions about potential acquisitions.
Accessing diverse sources of property information is challenging enough; integrating that information from a single platform can prove even more difficult due largely to differences in formatting between systems. However, with Cherre's technology users can integrate structured data from multiple sources using a single platform. Source attributes are maintained and linked together through advanced analytics tools, helping real estate teams make the most timely and accurate decisions about potential deals based on current market conditions.
Analytics
Real estate data management and analytics startup Cherre have developed technology to help you make better reaReal estate data management and analytics startup Cherre raises $50Ml estate decisions. Using AI and machine learning algorithms, their platform helps you to analyse complex real estate data and draw insights for better decisions. This article will discuss the various analytics that Cherre's platform provides and how it helps you to make better real estate decisions.
Leveraging Predictive Analytics
Real estate organisations leverage analytics and AI to customise their operations and fuel business growth. Predictive analytics is at the forefront of this data-driven revolution, allowing real estate companies to take a proactive approach to understanding their past operations and making more informed decisions about the future.
At Cherre, we use predictive analytics tools to give our customers deeper insights into analysing vast catalogues of property data to improve market trends and performance. Our advanced proprietary algorithms and data intelligence allow users to quickly identify developing market trends, do better forecasting and streamline asset monitoring.
By utilising predictive analytics, our customers significantly reduce the time spent understanding their day-to-day operations — giving them more time to strategize where they can impact the real estate industry. Our integrated toolset also supports workflow automation, which helps them make better decisions faster. In addition, our technology's machine learning features help automate repetitive tasks so that users can save time, reduce turnover costs, improve asset value and increase ROI.
Generating Insightful Reports
Analytics are the foundation of any successful business decision. Cherre's advanced analytics and reporting technology can help you quickly identify, understand, and capitalise on trends in real estate markets. Whether you're analysing a specific neighbourhood or researching an entire country, our intuitive insights give you a comprehensive and cost-effective approach to making informed decisions about investments and developments.
With advanced scanning capabilities that pinpoint high-value opportunities, including population forecasts and labour market insights, combined with data ingestion capabilities from numerous public real estate databases, Cherre can generate timely reports that allow you to make fast, strategic real estate decisions.
Our analytics tools empower real estate investors with dynamic reporting insight on historical evaluations and projected yield trends for locales worldwide. Some of the key components of our reports include: population forecasts; job market assessments; rental analysis; mortgage rate analysis; buy vs rent analysis; property appreciation over time diagnosis; construction cost estimations; zoning rules efficiency assessment and more. You'll also have access to property performance benchmarks so you know how different neighbourhoods stack up against each other in terms of price points or average capitalization rates (CAP rates).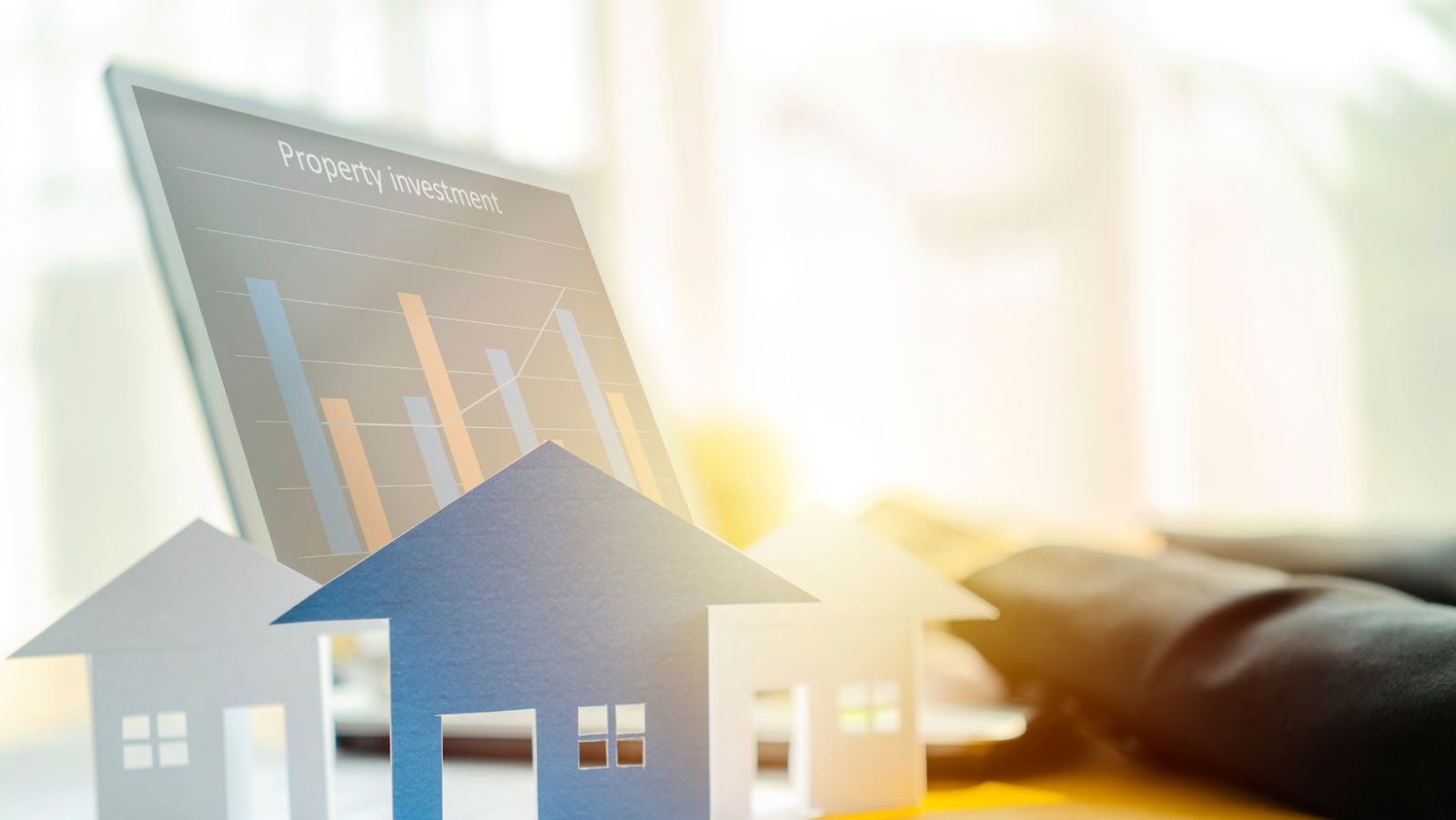 Cherre's reports provide reliable insight regarding traditional residential investments and commercial transactions. So whether you're managing a commercial portfolio or trying to assess the feasibility of a new development project across multiple properties nationally or internationally – Cherre is your go-to source for all your analytics needs!
Creating Customised Dashboards
Cherre is committed to providing its customers with the most innovative and cutting-edge technology solutions that enable fast, accurate, and actionable insights. One of our flagship functions is our customised dashboard building capability. Our software allows users to easily build flexible visual dashboards in minutes, allowing them to easily monitor their portfolio in real time while having access to predictive analytics and invaluable performance metrics.
Our customizable dashboard feature can be used to gain visibility into any area or metric of your portfolio. For example, dashboards can be built that are tailored specifically for a growing portfolio, or one that contains particular market segments you're interested in making investments in. Additionally, since dashboards are easy to reorganise and sum up data as needed (without changing underlying data structures), anyone in an organisation can benefit from quickly understanding the overall performance of their assets.
The powerful customization capabilities of our software allow users to drag-and-drop options such as charts, text fields, tables, maps and more until your desired layout has been created. Once assembled you will be able spot trends quickly without the need for additional analysis or interpretation that was common with manual reporting techniques of the past.
Whether you want a basic overview into the total value of your property portfolio or detailed regional market outlooks and insights Cherre's analytics solutions have you covered! With our intuitive yet advanced technology customising and monitoring your day-to-day operations has never been easier!
Benefits
Cherre is a real estate data management and analytics startup that seeks to help real estate businesses make better decisions through its unique technology. The company recently raised $50 million to continue its focus on data-driven solutions and provide customers with expansive data capabilities. By utilising Cherre's technology, real estate businesses can glean insights from large amounts of data rapidly and accurately. This article will explore the benefits of Cherre's technology and how it can help you make better real estate decisions.
Improving Efficiency and Accuracy
Cherre's technology solution for the real estate industry is designed to help users make better decisions with improved efficiency and accuracy. With data sets aggregated from authorities such as local zoning boards, property records, governments and municipalities, Cherre provides accurate and up-to-date information to help users identify opportunities faster.
The platform also offers tools to help users analyse and interpret market trends before making decisions. This includes real-time mapping tools and analytics dashboards that allow users to quickly get an overview of their current market situation. This can help better understand the opportunity cost associated with each decision.
In addition, Cherre's platform also reduces the time needed for manual paperwork processing by connecting stakeholders through a secure platform. All updated properties are immediately shared across all relevant parties for efficient and accurate communication between everyone involved. Such features minimise human errors and provide greater visibility over processes from initial transaction stages to completion.
Enhancing Decision-Making
Cherre's technology enhances decision-making by leveraging unique advanced data aggregation, predictive analytics, and visualisation capabilities. Our platform enables real estate professionals to access and analyse data from various sources quickly and accurately. This helps investors to make smarter decisions faster by understanding hidden insight and trends in the market.
Cherre's platform can provide market intelligence and analysis of current trends, and our advanced predictive analytics capabilities enable users to forecast future behaviour or outcomes. Our advanced visualisation tools then enable you to visually inspect this data and make strategic decisions quickly with an enhanced understanding of your investments, such as cash flow yields compared to expected returns for a specific project.
With these capabilities, Cherre makes it easier than ever for real estate professionals to gain transparency into their investments, allowing them to confidently make more informed decisions. Ultimately, our technology can help you maximise profits over the long-term by reducing costs associated with making bad investments and creating new revenue opportunities down the road.
Streamlining Real Estate Transactions
Cherre's technology has been designed to streamline the real estate industry by offering access to valuable information, efficient and secure transaction management, and automated account management. This gives buyers, sellers, and agents real-time access to the most accurate market intelligence.
The data that Cherre collects helps brokers build their client portfolios smarter and faster. By connecting buyers and sellers through predetermined custom criteria for each property type such as geography, neighbourhood characteristics, price range, year built as well as other specialty factors that differ between markets like school district ranking or co-op board approval rates – Cherre allows agents to acquire a more complete view of the market to better serve their clients' needs.
Buyers benefit from increased visibility into neighbourhoods and specific properties before making an offer, such as property details and current market assessments from independent professional appraisers. This eliminates the need for hours of research or property tours and provides accuracy not available on traditional listing sites.
For sellers, Cherre allows for streamlined buyer tracking throughout each transaction process; save time by sending all your information directly to you through your account dashboard. Setup automated alerts that let you know when new homes are available or deals are made in your area so you can always stay informed about the housing market. With Cherre it is easy to manage multiple transactions across multiple markets while keeping track of who's who during negotiations.
Conclusion
The real estate data management and analytics startup Cherre has continued to expand its reach and has recently raised $50M in its series B round of funding. With this funding, Cherre is set to continue making deep inroads in the real estate industry, helping investors, developers and owners make better decisions by leveraging their technology. This article will discuss how Cherre's technology can help you make better real estate decisions.
Summary of Cherre's Technology
Cherre is a technology company that helps real estate professionals make better decisions by connecting them to reliable, structured data. With Cherre's Data Prisms, clients can bring together disparate sources of data to create an unparalleled understanding of their clients' real estate holdings. In addition, through their AI-driven platform, Chief Property Officer (CPO), Cherre helps to empower teams with unprecedented speed and accuracy in their decision-making process.
The CPO lets users quickly create Pro Forma scenarios that analyse income and expenses from all angles. The Pro Forma modules use the latest technology to calculate cash flow projection scenarios easily and accurately. Through the CPO, users can also view property portfolios in 3D maps organised into geographical clusters for easy sharing with colleagues or potential buyers.
Finally, Cherre offers full customer service solutions from onboarding support through customer success teams dedicated to ensuring that its customers get the most out of their platform to achieve maximum return on their investments. With extensive access to customer success managers, customers can work together with the help of specialists who understand the real estate industry inside and out.
Benefits of Investing in Cherre
Cherre's smart data platform provides real-time insights that empower real estate professionals to make informed decisions. With its ability to unify property data, financial and transactional data, zoning records, public records and more, Cherre's technology is a reliable tool to help gain intelligence and identify investment opportunities quickly.
Real estate stakeholders can significantly benefit from leveraging Cherre's best-in-class platform. Here are some of the advantages they can experience when they incorporate the power of Cherre into their real estate investments:
Receive comprehensive analysis in one convenient location – By combining existing datasets with advanced machine learning algorithms, Cherre gives investors access to comprehensive insights into assets across multiple locations in an easy—to—navigate platform. This includes predictive analytics on potential investments and more detailed insights into potential price movements and performance metrics for any property.
Identify lucrative investments faster – Using Cherre's powerful analytics engine, users can easily uncover hidden patterns and relationships in structured and unstructured data sets to identify undervalued properties with high return potential in much less time than traditional methods require.
Avoid costly investments – Investors can access detailed reports that provide up-to-date information on every property considered for an investment, including all associated risks such as lack of development activity or hidden liabilities like unpaid taxes or liens which could leave investors saddled with significant costs down the line if not accounted for upfront during the investment process.
tags = ethereum, ededn crypto platform, eden network, seed funding round, token sale, eden network ethereum theblock, eden tokens, nft marketplace, eden transaction network, ethereum development environment, eden eth rate, nft collections, cherre ai series 75mrileysiliconangle, cherre ai 50m series 75mrileysiliconangle, cherre 50m series 75mrileysiliconangle, real estate data management, property and marketing information