How Can We Leverage Technology For Online Job Search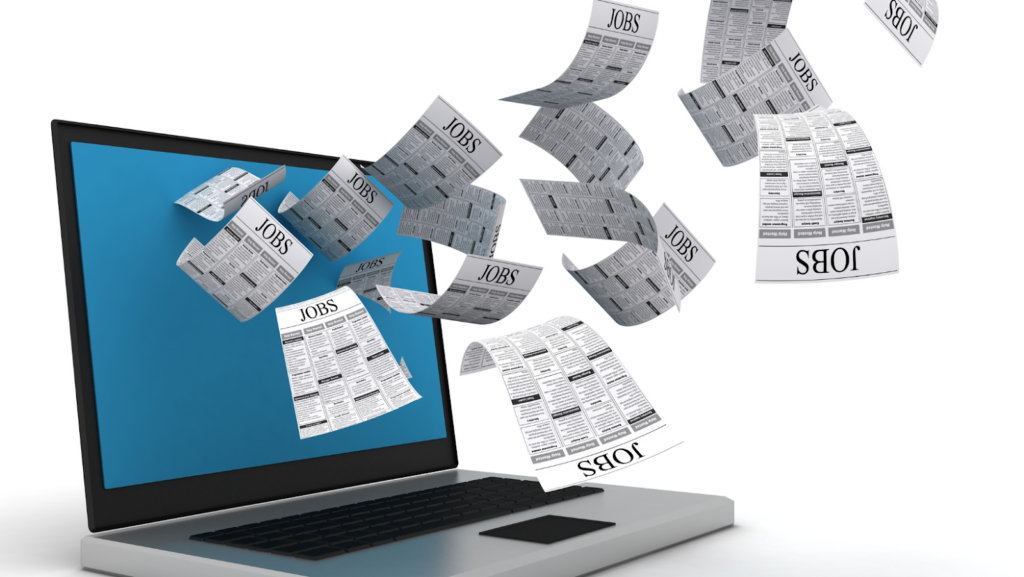 Are you using traditional methods for finding a job? If yes, you are mistaken because the world is changing daily. Nowadays, technology has made job search easier. Still, many people fight for one position. So, in this situation, you should stay one step ahead to capture your dream job position. The best solution is to leverage technology for online job searches. Apart from this, the perfect job offers perks, a flexible schedule, and more promotional opportunities.
Importance of leveraging technology for online job search
Regarding the stats, technology has changed the recruitment and job search process. It has become a need of time; it's easier now to capture candidates that go well with job requirements. The technology serves both parties, whether a recruiter or job searcher. According to the Philip Green:
"If you aren't investing in technology, you will be left behind."
So, leveraging technology makes a huge difference and improves overall employee engagement. It also plays a significant role in increasing productivity because workers' skills match the job description. Thus, use the right technology as it will help your business run smoothly and form an agile team structure.
Impact of technology on job search
Technology has impacted all walks of life, including processes of employment. So, tech-related stuff is better than spending hours on the job search. Now you can filter jobs by using categories and professions. Above all, the internet has made it easy, and you can easily showcase your resume and skills online.
How can you leverage technology for online job searches?
Technology has made job advertisements and personal branding an easier task. Here are the following methods that can affect the job-hunting process.
Use search engines
It is one of the best ways to use for the job hunting process. But it's better to be as specific as possible. For instance, avoid the vivid results that don't match your search queries. Moreover, it's helpful to go for a narrow search term or keyword. In this way, you will get exact results. For instance, try to alternate between singular and plural terms if you are searching for real check stubs. If you are focusing on narrow search terms, then it will be easier to connect with related jobs and companies efficiently.
Take help of the company's site
The other way of hunting jobs online is to look at the company's website. You can check the career or employment section to see the available job opportunities. So, if you find a position, click the button to apply directly. Almost all companies have "About US" and "Career" pages, so don't ignore these GOLD mines. But it's also vital to gather information about the company's vision, mission, and goals as it will help in the interview.
LinkedIn
If you want to use a professional way of contact building, then take the help of LinkedIn. It is one of the most famous social network sites that candidates and recruiters use for networking. The main aim of LinkedIn is to bring job hunters, and recruiters close. You only need to create an account on this app and build connections. So, keep a close eye on the job openings and develop relationships with colleagues and companies.
Social media for job search
Technology made it easier to capture the best talent locally and worldwide. Simply, it has opened a sea of opportunities for recruiters and candidates. In many cases, recruiters could capture global talent due to technology, and one of the finest examples is Google. If we look in-depth, then social media has a significant impact on job searches. But while setting up a profile, don't forget to set your professional profile photo and description for more leverage. Apart from this, write down your expertise, experience, and educational background for a smooth process.
Take help of skype interviews
We all know job hunting is challenging, especially when you are already broke. So, if you want to save time and energy, then virtual interviews are best. In this way, you can stand out and capture more opportunities. But before giving interviews, don't forget to practice because it's the only way to capture a good job. Apart from this don't forget to use a suitable dress code because in this way you can attract a recruiter. We must accept that technology is a new trend, and most recruiters prefer Skype over traditional methods. So, this is a good approach if you can't speak into the camera to be more confident during the interview.
Take additional training
Plenty of tools available can help one find a job online. But it's up to you if you can manage those tools well because they are a bit technical. So, if you are having trouble, then consider getting training. For instance, if you work in a healthcare department, get familiar with their tools and apps. So, if you are interested in training, many opportunities are available online. If your technological know-how is better, you can surely use online mediums optimally.

Use resume-building tools
If you think you aren't getting a job due to a lousy resume, then don't worry, as there are many tools to help. You can use these tools to update your resume according to the job position for which you are applying. A resume is the first thing an employer looks at while shortlisting candidates for a job. Here are the following ways that a resume-building tool can be used to make it even better:
Write down experience, skills, and training that are relevant on top of the resume.
Information that isn't relevant should be on the other side of the document.
So, these tools' main aim is to improve the resume when applying for a job. Apart from this, there are other ways that you can use to make a cover letter compelling.
Conclusion
Online job search apps and tools link you with the most relevant jobs according to your experience and skills. There are many online platforms that you can use to build the network as per your expertise. As per stats, around 70% of recruiters go through applications using networking mediums. So, you can take the help of social media platforms and other tools to make the process smoother.